Completely new in the world of packaging.
The foam that adapts to your products and can be "recycled" for any future product with a completely different shape!
1
2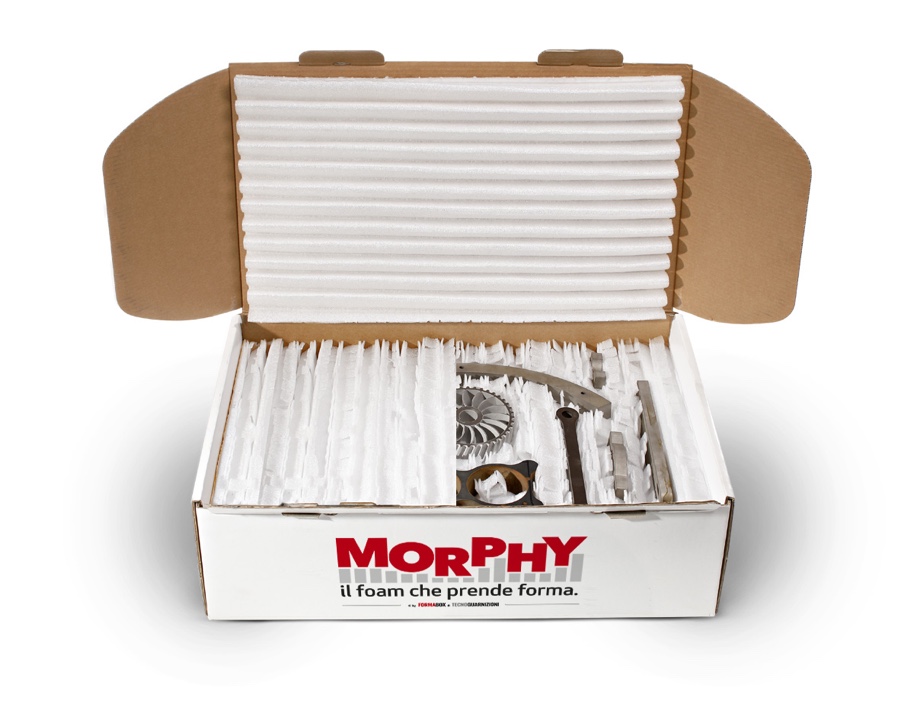 1

Top that presses down on the products, preventing them from moving
2

Holds and protects any shape and any object!
Morphy is the packaging that acts as an enveloping, practical and ready to use padding. Just place the parts or products inside the MORPHY strips!
Perfect for any need, it quickly adapts to products of various shapes, size and weight.